#144HoursOfCode D52
Submitted over 4 years ago
August 15th, 2018 (7:50pm - 8:50pm)
Progress
* Updated README for blog
* Performed first 'commit squash' using git's interactive rebase
* Attended 'lunchconf' where we watched & discussed this talk by Tom Stuart
* Continued studying for & practicing interview questions
Thoughts
Today's lunchconf talk was a talk that I submitted to the lunchconf rotation, & one that I saw in person at RubyConf last year! I was excited to watch it again because it had some really helpful ideas on how to less frequently get overwhelmed and annoyed when interrupted while working. Discussing the main strategies (TDD & testing outside in, talking about your work with others, taking notes, keeping clean history, & story mapping) with other people was helpful for both hearing new ways they might apply them and also for helping the talk's content to be a bit stickier in my brain.
I fleshed out the README for my blog that I have up on Gitlab to make it more intriguing to those who might be passing through, and to share helpful information like...the URL of the blog. I ended up making two commits updating the README, & decided to try out git's interactive rebase to squash them together since that was a recommendation from the lunchconf talk. It was definitely new and had more things automatically popping up than I'm used to for Git, but it totally worked the first time! Hearing Tom talk about merge vs. rebase in his talk today also reminded me that I should study up on the differences between the 2.
Lucky for me, I've been studying for interview prep and practicing answering questions aloud, so I can add that to my study rotation for tomorrow. Today, I focused on reading about and then explaining:
* type systems (static vs. dynamic, strong vs. weak, and duck typing)
* interpreted vs. compiled languages (& the pros & cons of each)
I added that new content to the Anki deck I've been collecting with interview questions, & also reviewed the cards I already have in that deck a bit.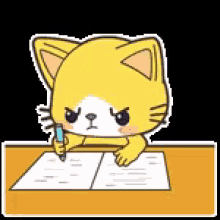 Commits
Today's ONE commit is here: https://gitlab.com/twoesplease/personal_site_blog/commit/50b1fa5c92f1f035c8cbae5dec756d55e0464e5d